In my office is a giant whiteboard.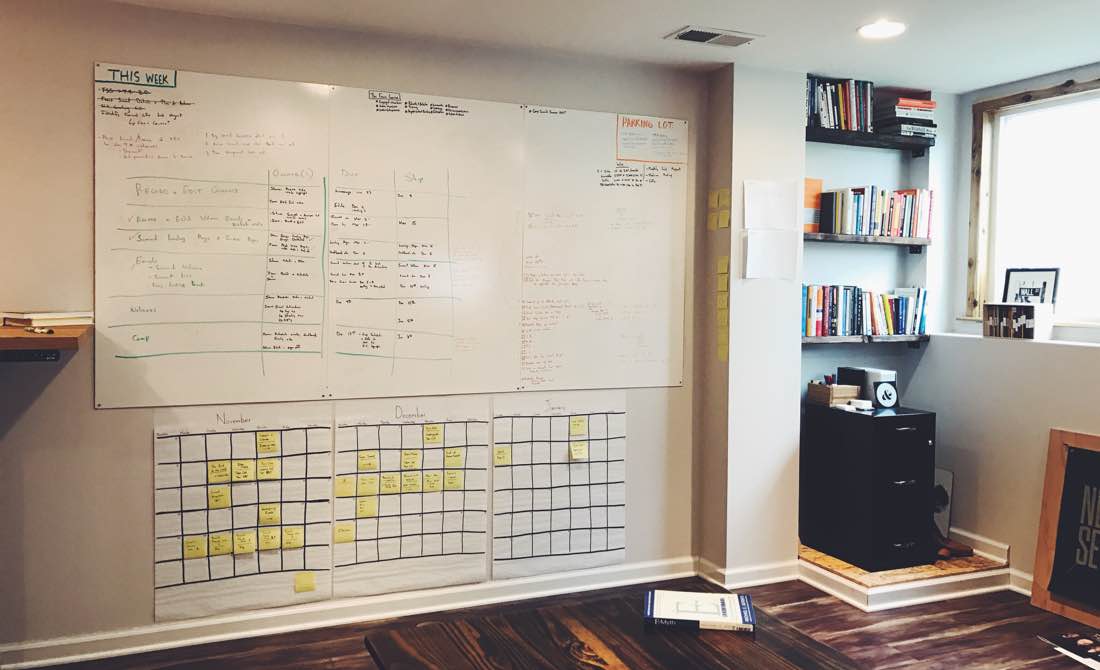 And as we were planning the Creative Focus Online Summit, I listed out all the people whom I wanted to take part.
Right at the top of that list was Claire Lew.
Claire is the CEO of Know Your Company, which is a very clever software tool that helps CEOs and founders uncover insights into their company.
I first learned about Claire in a recent issue of Offscreen Magazine.
In the magazine she wrote about her six rules of business.
And one of those rules was this: Use Focus As a Competitive Advantage
(I admit… as soon as I read that title, I might have fist-pumped while sitting in my living room.)
Here's what Claire wrote (emphasis mine):
When I reveal that we're a two-person company, people typically react with surprise, given that we have over 10,000 employees who use the software each week. It works because we choose to be relentlessly focused. What we decide to work on has to be the most important thing we could be working on at that given time. We don't get distracted by a bunch of new, shiny ideas. We're never spread thin across too many channels. We have complete clarity on what we're doing. There is no room for stuff that doesn't matter.
When I met Claire over Skype for our upcoming summit session, I was even more impressed who she is.
She has a calm that's contagious. Her focus on the long-game is inspiring. And she's not stressed out (or, if she is, then she didn't let on during our call).
This concept of using focus as a competitive advantage is something that permeates throughout all of the Focus Summit sessions.
If there is one thing you can own, it's your focus.
You can choose to be relentlessly focuses.
You can have clarity on what you're doing.
Yet — and I'm speaking from experience here — it's focus and clarity that so often feel the most elusive and challenging. And as a result, we feel not in control of our time or energy.
The good news is that focus and diligence are not personality types. They are skills you can learn!
That's why I'm putting on the Creative Focus Online Summit.
Here's a taste of what you'll walk away with…
How to improve your morning routine, and why it matters.
How simplifying in areas of your life can lead to increased creative output.
The importance of and difference between vision, values, and mission.
How to use focus as a competitive advantage.
What to do with new ideas and how to weigh their impact and timing.
How to balance focusing your time between the "shoulds" and the "wants".
How to grow your audience and develop a thriving relationship with them.
And so much more…
Since announcing the summit one week ago, over 3,500 people have registered.
It starts on Monday, December 5, and it's completely free.
Plus, since it's all online, there's no travel required. (Sweet!)
This summit is going to be awesome. And it's jam-packed with killer content.
I hope you'll join myself and the thousands of others who'll be joining in.
You can register here for free.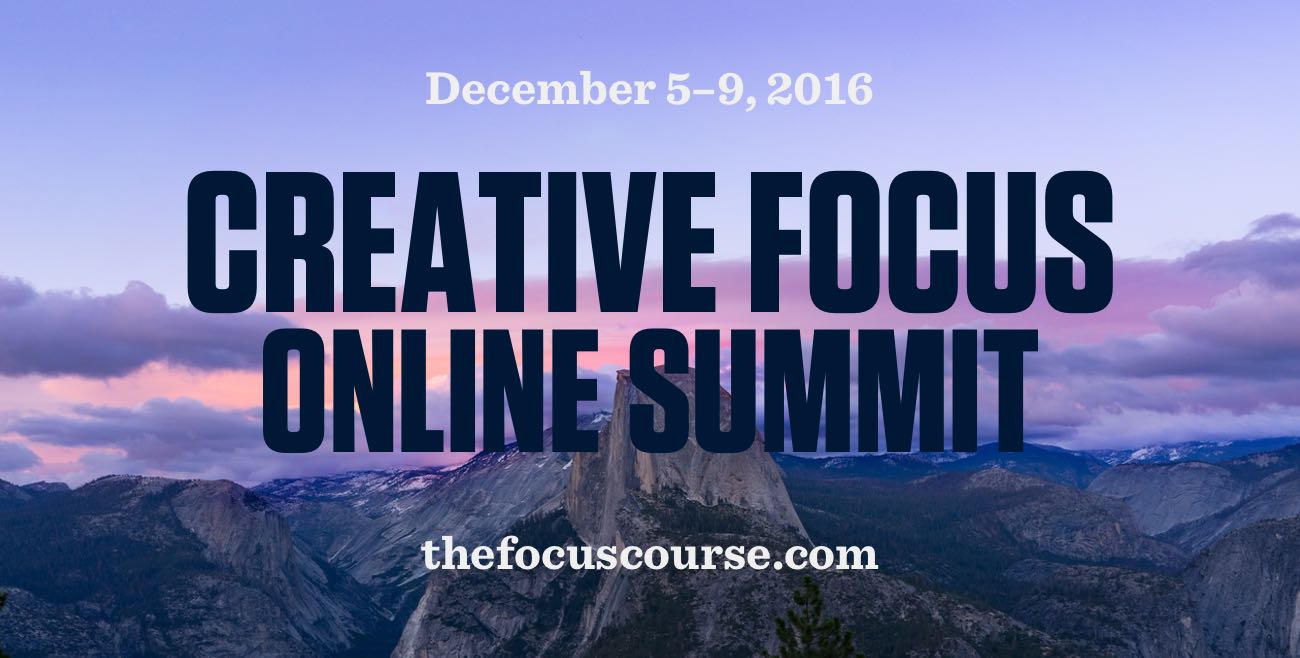 P.S. Next week, starting on Monday, November 28th, we're going to be sharing preview clips from the session talks. If you're registered for the summit, we'll let you know when the first preview gets published…