This coming Tuesday, June 21, I'll be interviewing Jeff Sheldon for a members-only, live interview and strategy call.
Jeff is the founder of Ugmonk — a highly-respected, one-stop-shop for some incredible tools and other paraphernalia around productivity and organization.
If you're not familiar with Ugmonk — it started as Jeff's side-hustle t-shirt business. But through Jeff's constant experimenting (along with his attention to detail), he has grown Ugmonk into a thriving business and creative brand.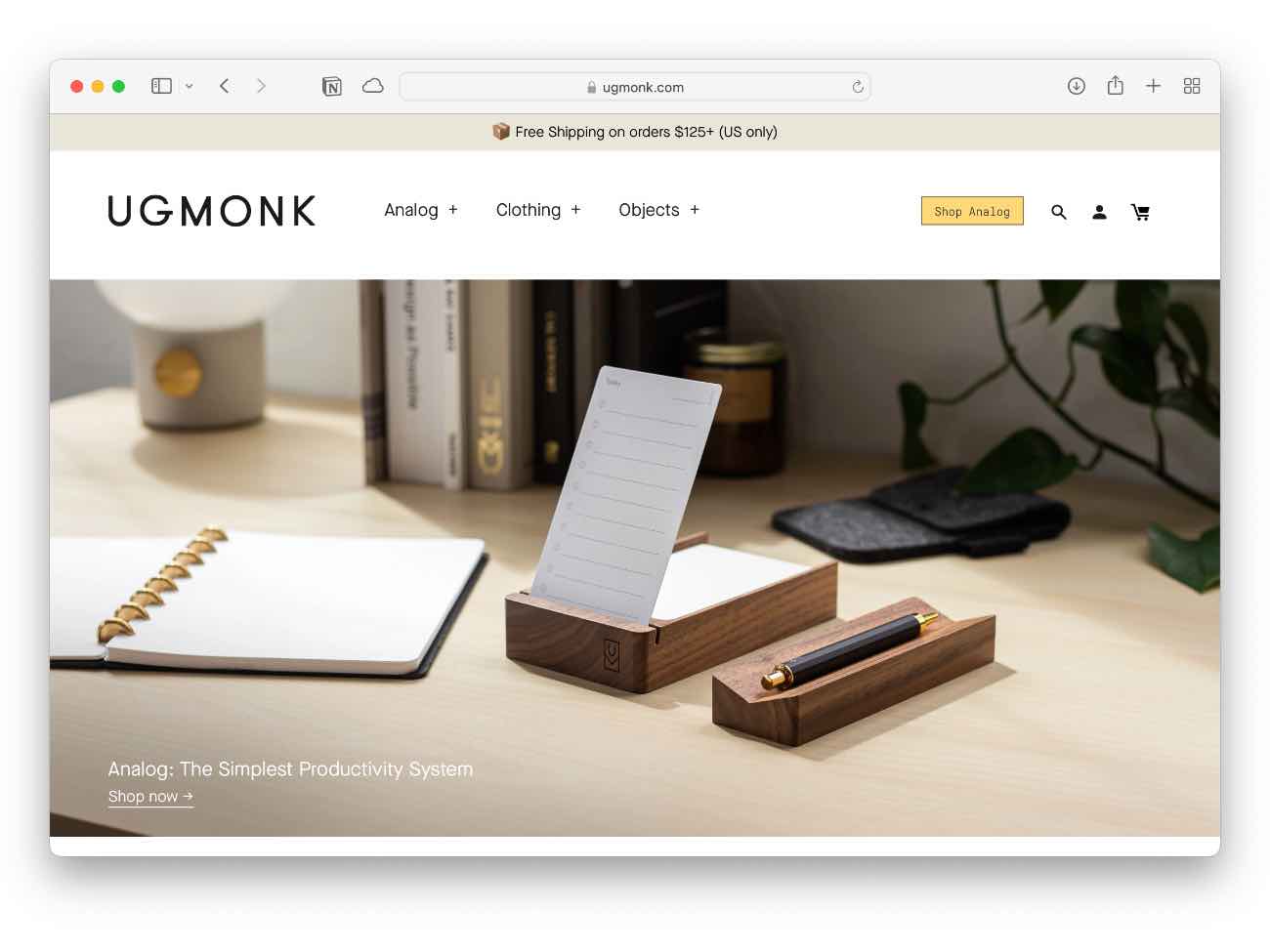 Running a Small Business + Doing Creative Work
Go behind the scenes with Jeff Sheldon.
Here are a few of things that we'll cover during the LIVE interview:
⚡️ Creating new products: How to stay inspired & relevant while also leading a team. (The challenges of RUNNING a small business.)
⚡️ Content strategy: doing email newsletters & social media (the challenges of GROWING a small-business and an audience).
⚡️ Analog Productivity: The why and how behind Analog and Jeff's personal approach to productivity and systems.
⚡️ Live Q&A: Your chance to ask any questions live (or submit them ahead of time and catch the answers during the replay).
Event Details
What: Private strategy call with Jeff Sheldon, founder of Ugmonk
When: Tuesday, June 21 at 11am Eastern (with replay available)
Where: Private, members-only Zoom call
Who: All members of the Focus Accelerator membership get the link to join us live (and video replay access)
How to Join Us
If you're an Accelerator member, you got an email yesterday. And the details are on your membership dashboard page.
For non-members, we would love to have you join us!
This is the first monthly workshop / training that we are hosting for the all-new Focus Accelerator membership. If you've been considering joining the brand-new membership, now is a great time so you can join us for the interview with Jeff on this coming Tuesday!
Sign up for the new Focus Accelerator.
We'll connect with you directly and help you get settled in with all the material and next steps as part of your membership.
You'll get the link and details to join the live Zoom room for Jeff's interview (or to catch the replay).
Curious what else you get as an accelerator member? The full rundown is listed here.