February was reading month, so I wanted to share a few excerpts from books I was reading that I thought you might enjoy.
I pulled a single paragraph (a challenging task) from each. The excerpt is not meant to represent the book as a whole, but simply an idea or thought I found interesting. Or just a beautifully written paragraph. ☺️
* * *
Viktor Frankl is a survivor of the Auschwitz prison camp from World War II and wrote about the psychological effects. As you might expect, his account is soul-shaking. I first heard of the book from our own Mike Schmitz, and then heard it mentioned again in Tim Ferris' Tribe of Mentors.
An active life serves the purpose of giving man the opportunity to realize values in creative work, while a passive life of enjoyment affords him the opportunity to obtain fulfillment in experiencing beauty, art, or nature. But there is also purpose in that life which is almost barren of both creation and enjoyment and which admits of but one possibility of high moral behavior: namely, in man's attitude to his existence, an existence restricted by external forces. A creative life and a life of enjoyment are banned to him. But not only creativeness and enjoyment are meaningful. If there is a meaning in life at all, then there must be a meaning in suffering. Suffering is an ineradicable part of life, even as fate and death. Without suffering and death human life cannot be complete.
* * *
This was a fun page-turner my wife got me into. An adventure story of two friends on a 2-week canoing trip in northern Canada, the descriptions of the scenery was worth the read alone.
They pulled out on the west side of the cut and the outflow. The thin strand of stones was partly shadowed by tamarack and grown over by a stand of stiff dried mullein, the tall stalks that Jack's dad called cowboy candlestick. White moths flitted in and out of the sunlight and lighted on the purple asters that edged the beach. The boys climbed up the low moraine covered in trees and they chose a tall straight balsam fir. Wynn laced his fingers and boosted Jack to where he could reach the first limb.
* * *
A classic read I'd never gotten around to before. My wife and I both read it and then watched the 1992 film starring a young Brad Pitt. It made for another fun story to talk about, and is once again set in beautiful scenery.
Of course, now I am too old to be much of a fisherman, and now of course I usually fish the big waters alone, although some friends think I shouldn't. Like many fly fishermen in western Montana where the summer days are almost Arctic in length, I often do not start fishing until the cool of the evening. Then in the Arctic half-light of the canyon, all existence fades to a being with my soul and memories and the sound of the Big Blackfoot River and a four-count rhythm and the hope that a fish will rise.
* * *
From a spiritual perspective, I feel like this is the missing piece to the broader conversation around the impact of technology on not just our mind, but also our soul. Written from a Christian worldview, this is easily my favorite book of 2020 so far, and will probably be my most gifted book.
The desert fathers of the third and fourth century were a courageous, ragtag group, followers of Jesus who fled the madness of their world to seek a life of beauty and simplicity with God in the silent desert. For they saw the world as "a shipwreck from which every man has to swim for their life." And think of it: they had no cell phones, no Internet, no media per se, not one automobile, Starbucks, or leaf blower. The news that came their way was local; they did not carry the burdens of every community in the world. They walked everywhere they went. Therefore, they lived at the pace of three miles an hour(!). Yet they felt the world sucking the life out of them, and they decided to do something about it.
* * *
This was more of an introduction to the writing of S.C. Gwynne than anything else. I was on the search for more good authors of history and Gwynne came highly recommended. He did not disappoint. Though I haven't yet finished it, this was a highlight of the book so far.
Jackson and his sergeant now stood with a single gun on the road amid a storm of ball, solid shot, shell canister, and musket fire so severe that no one else dared raise his head above the roadside ditch. His own crew had abandoned him; the entire infantry regiment to which he had been attached had disappeared, except for a small escort. What division commander General William J. Worth saw, when he finally rode up close enough to see what was going on, was young Jackson, now in advance of the entire American army, still aiming and firing his cannon, in a virtual single-handed duel with a significant part of the Mexican army. When Worth ordered Jackson to retire, Jackson refused to obey the order, saying that it was more hazardous to retreat than to stay put.
* * *
No matter how much (or little) you were able to read in February, today is a fine day to start again. I certainly didn't finish every book I started in February, and I don't intend to finish every book I start this month.
One idea is all it takes to make it worth picking up a book. Read curiously, not merely to finish.
---
Hero image by Claudia Wolff via Unsplash.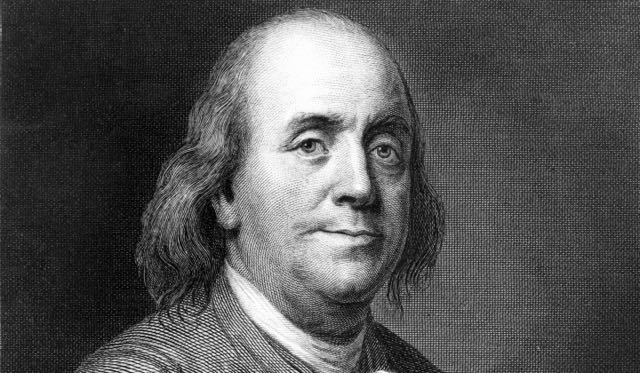 Dost Thou Love Life?
Improve your time and focus with our free, value-packed course delivered over email.