If you're breathing then you probably have areas of your life that are not getting the attention they deserve. And no doubt there are certain areas which dominate your time and energy (perhaps, unfortunately, to the detriment of others).
When you're unable to give time to the things that matter most, it's frustrating.
You may think the solution is to find more time. But if you've ever tried to squeeze in more time just to try and get ahead of that never ending task list, then you probably know that it's an un-winnable game (yet so many people play it anyway).
You don't need more time…
You need more focus.
You are invited you to a very special event.
We are hosting a live, two-day training that goes through the Focus Course and will be taught by yours truly (Shawn Blanc).
What You'll Walk Away With
The Focus Course is my popular, flagship training on productivity, goal-setting, and time management.
With a values-first approach, I help you get clarity and control over every area of your life (health, relationships, rest, work, finances, inner-personal).
After attending The Focus Course LIVE, you will walk away with clarity on the vision and values for your life and a fresh focus on how you're currently spending your time and energy, what your potential is, and how to apply change and begin making progress.
When and Where?
Tuesday and Wednesday, October 15 – 16, 2019
Upstairs Atlanta
525 Bishop St.,
Atlanta, GA 30318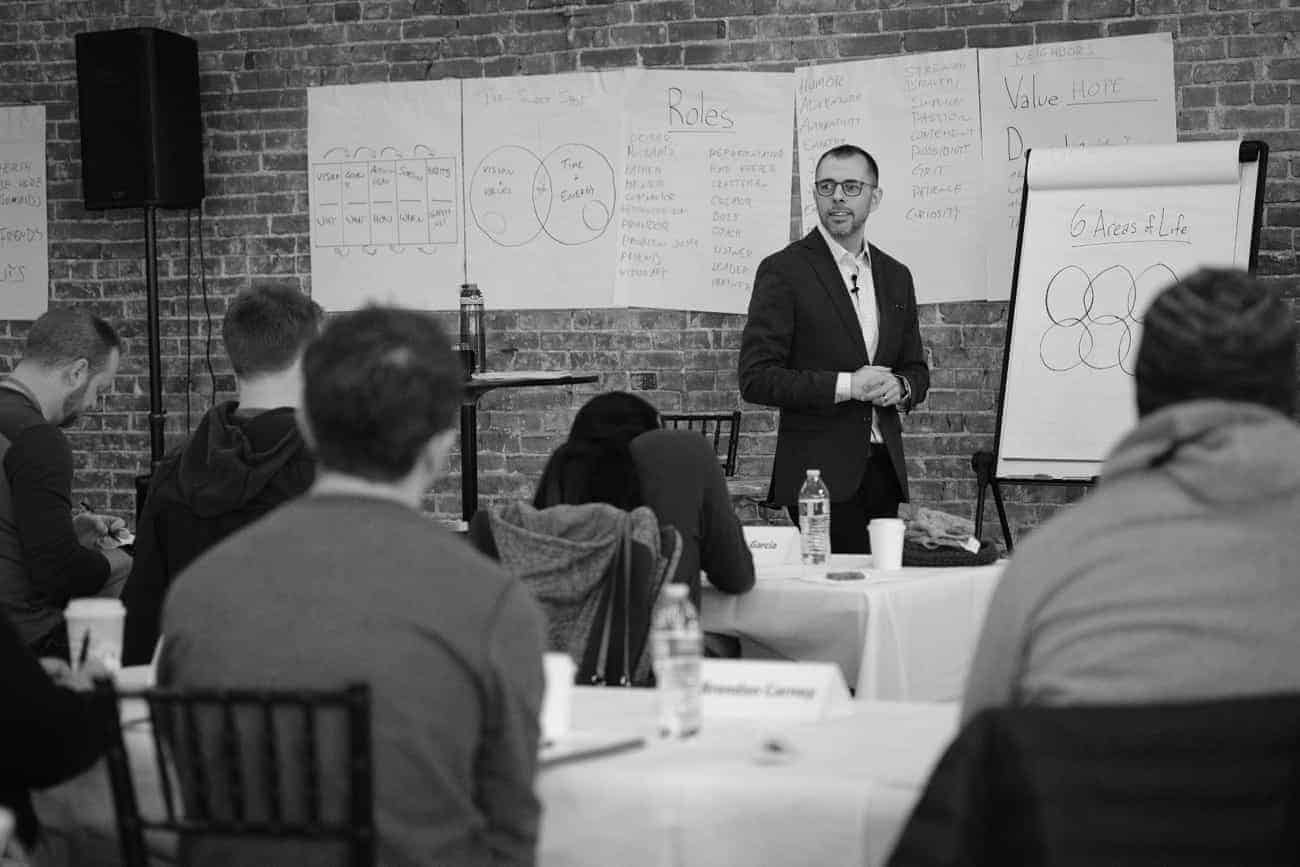 Event Details
Space is limited to only 50 people.
Tuesday, Oct 15 (Full Day)
Doors open for registration at 8:00am — coffee and snacks provided.

First session begins at 9:00am.

Lunch on Tuesday will be provided.

Tuesday's sessions end around 4:00pm, and we'll then relax and celebrate with an end-of-day cocktail reception to unwind from the day and to get to know the other attendees.
Wednesday, Oct 16 (Half Day)
Doors open at 8:30am

First session begins at 9:00am

Final session ends at noon.
Coffee and other snacks will be provided all throughout the day.
Why a Live Event?
Over the past year, there have been a handful of groups that have chosen to all go through The Focus Course together. And it has been amazing to see the dynamics that emerged as a result. People are more motivated, have more fun, and get more out of the course when they work through the material with others.
Additionally, over the past several years, many of you have reached out to ask me if I'd ever be hosting a live, in-person version of the Focus Course. We've always wanted to, but the timing has not been right for us until now.
Three Reasons to Attend
Work through the material in a small group setting. This makes it FUN! Plus, there is an increased level of clarity that comes from being in a room with like-minded folks, working through the material together.

And for the introverts in the room, don't freak out: you won't have to share any of your work with other folks. You can feel free to show up a bit early and grab an end-row seat and do your thing.

Hands-on training taught by yours truly. Including the opportunity to ask questions throughout the day and get immediate feedback.

Save time and Finish! If you've ever struggled to start and/or complete an online course, then you know just how powerful an in-person workshop can be. Come join us in Kansas City and let's get through The Focus Course together! You are guaranteed to walk away with more focus and maximum clarity.

Bonus: Set yourself up for success in 2020. At this live event, you'll get a double-shot of espresso but instead of coffee it will be focus and clarity. (And yeah, you know we'll have coffee there, too.) This will get you on track and on focus as you head into the holiday year and then on into the New Year.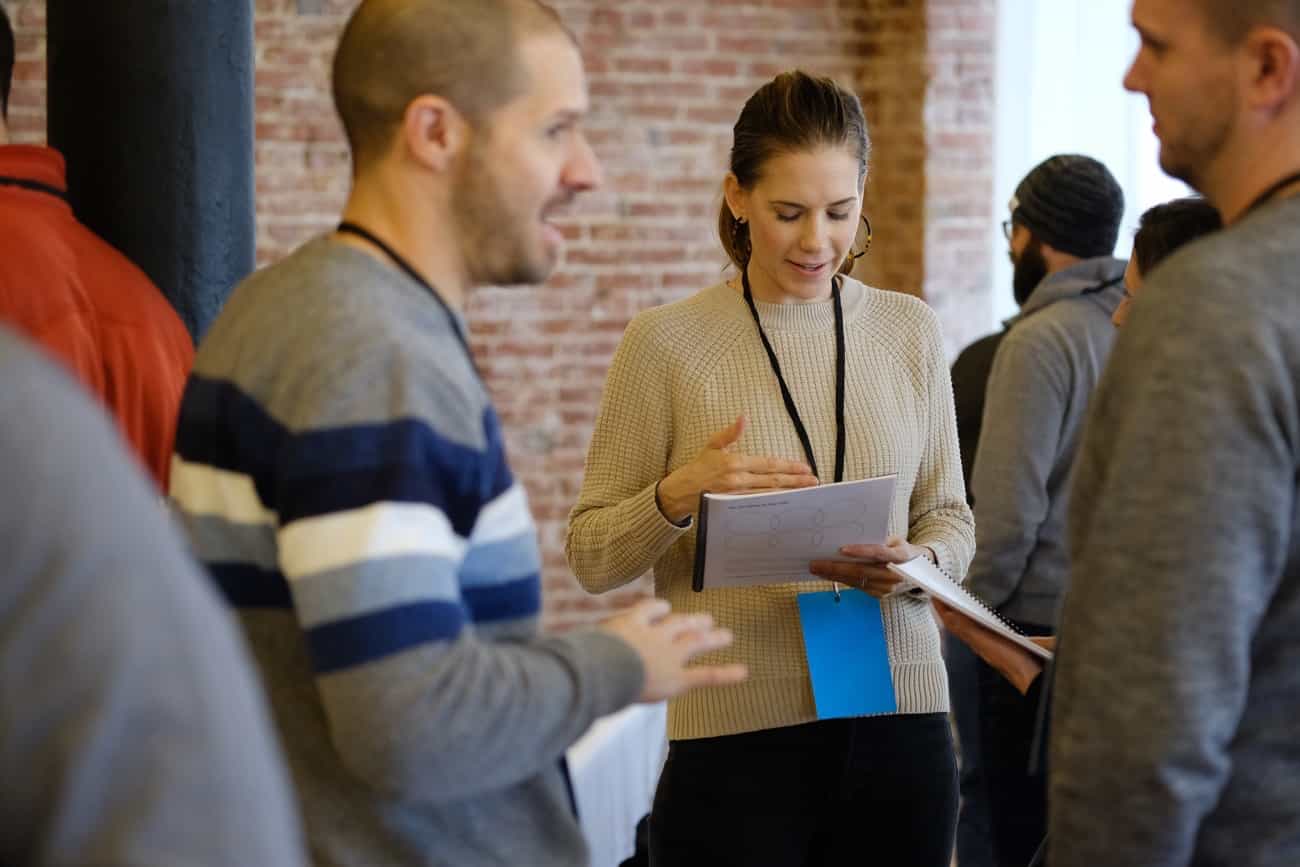 What Others Have to Say…
Shawn's process of defining your life goals is worth the course alone! — Travis Hankins
This workshop was completely life changing. The connection of all of these concepts finally clicked. I can see where and why I have not been successful in following through. Shawn brought it all together with a simply yet profound blueprint to follow and implement. I realized it is in me and this course pulled it out beautifully. I am so excited! — Jennifer Nagaoka
I highly recommend Focus Course Live if you need clarity and focus on your goals and habits. The most impactful session was that on the Ideal Schedule. I realized how much I let others plan my schedule. I have not been intentional with my time. — Bob Palacios
Shawn was so clear and articulate. And the material we went through was so valuable because it is all based on my own value system. It feels so empowering to be able to identify my own values and then be equipped to translate those into all areas of my life, giving me the space and margin to live purposefully! — Mary Beth Mosteller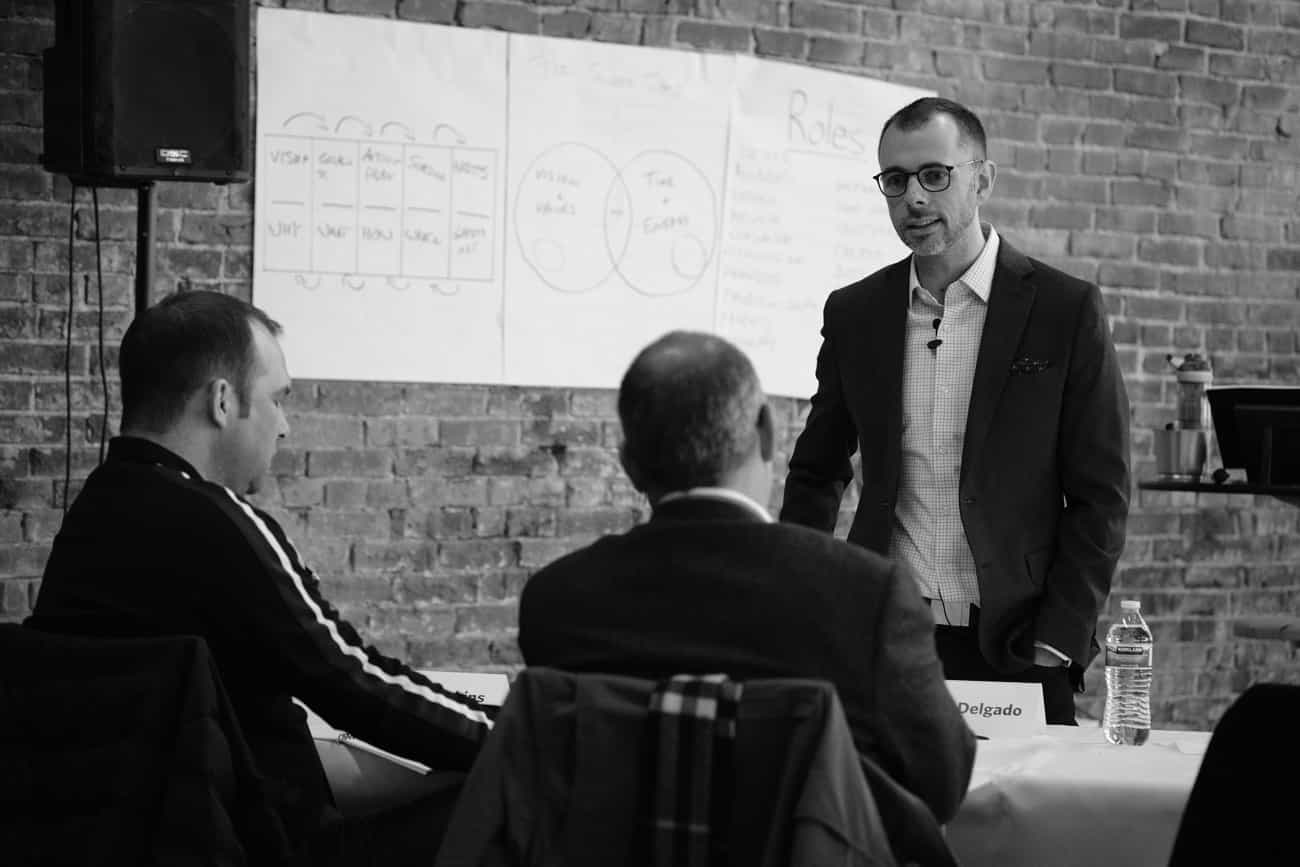 ---
Early-Bird Registration
Full-priced registration for the two-day workshop is $1,497.
Early-Bird registration is $997 and is available until August 1.
We cannot wait to see you in in Atlanta.
Ticket sales are non-refundable, though they are transferable. By registering for the Focus Course LIVE, you are agreeing to our event terms and conditions.
The Focus Course
LIVE IN ATLANTA
October 15 - 16, 2019
Early Bird Registration now open. Save $500.