The Focus Course
The Focus Course is a very simple framework for getting your day-to-day life on track with the big-picture values and goals that you really care about.
Over the years, we have had thousands of online students and hosted multiple live workshops.
The Focus Course helps you to re-align with what actually matters for your work life, your family life, your personal life…
Your life needs you to be able to give the time you need to those areas without getting swallowed up in the tyranny of the urgent.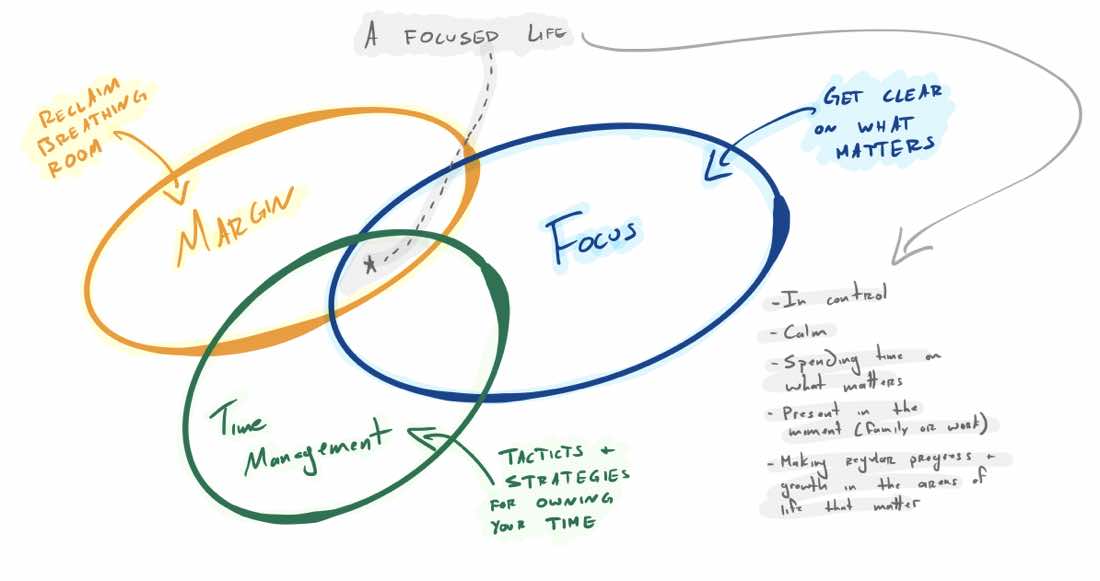 ---
Registration for The Focus Course will re-open in the fall of 2020.
But right now, you can get access to The Elements of Focus.
The Elements of Focus is a simplified, 8-part video series.
In The Elements of Focus you will learn how to get clarity about what's important to you; make the most out of the time you have in the day; and gain traction and momentum on your business or side project.